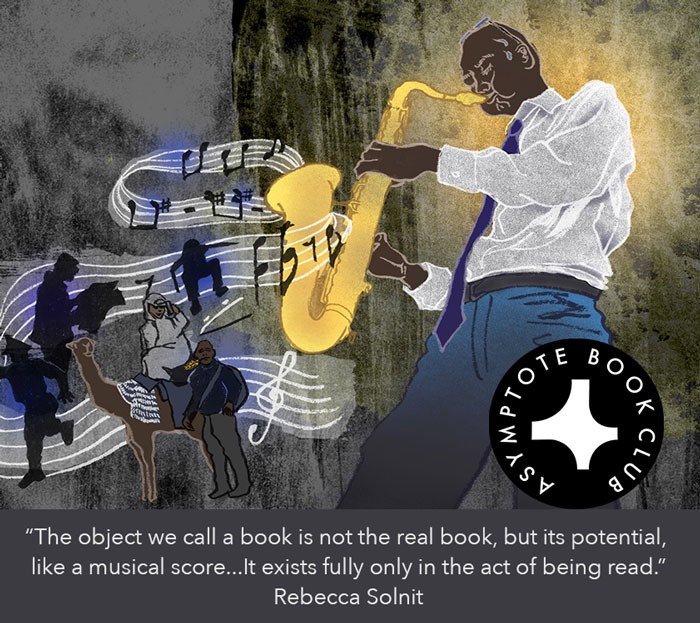 We're thrilled to announce that we were able to submit a three-digit order to our first publisher partner, given the overwhelming response to the Asymptote Book Club! One consignment of sixty books has only yesterday landed on the other side of the Atlantic, which means most Book Club members should find their books at their doorsteps within a week. Remember: though the deadline to start a subscription in December has passed, an entire year of surprises starting from January can still make the perfect year-end gift. So don't wait, sign up for or give a subscription today!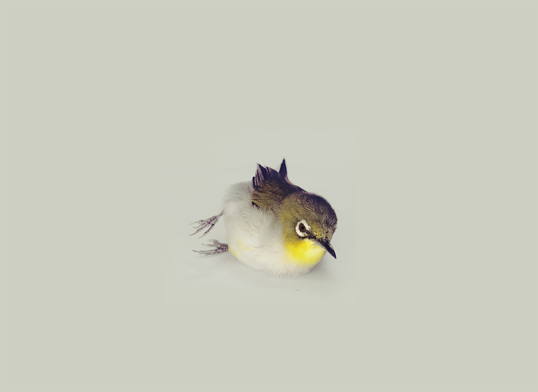 Photograph by Robert Zhao Renhui, guest artist for Asymptote's Summer 2014 edition
Do you have something small, something very precious, to share with the world? Last call to submit to our upcoming Special Feature on International Microfiction! Visit our Submission page for more information. (We will still allow late submissions that come in over this weekend, but drop us a note if you need this extension.)

NAME: Erik Noonan
Asymptote ROLE: Assistant Editor
I grew up in Los Angeles, in a household where a clipped and ironic Northeastern variant of American English was spoken—Upstate wartime Presbyterian propriety on one side, Irish Catholic Depression Southie street on the other, white in both cases. The class affiliations implicit in this admixture resist concise explanation, as does the effect of my parents' California migration upon the content of their speech. Suffice it to say ours was a literate, but not a literary, home, and our medium of vocal communication was idiomatic in character.
I became a teenager in a sheltered urban environment, and mainstream eighties youth culture, whose linguistic expression was slangy and whose subject matter tended toward the margins of society, primed me to receive F. Scott Fitzgerald's The Great Gatsby and Ernest Hemingway's The Sun Also Rises; more important was Less Than Zero, which described my own milieu (its author, Bret Easton Ellis, was ten years older and had grown up a few blocks away). Clay, the narrator of that novel, became a reference point for me, and it was his status as a disaffected insider that prepared me to appreciate the alluring and difficult poems of Ezra Pound, when my boss, the technical director at the theater where I worked in college, gave me a copy of the Selected Poems. Pound's translating kept pace with his poetry, and much of his poetics consists of a theory of both. In this way his oeuvre expresses a progression in the history of English poetry itself, one that is also seen in the work of Chaucer, Wyatt, Spenser, Dryden, Pope and Johnson; figures who incorporated translated passages amid lines written directly in English.
So my sense of Anglophone literature is that it's unimaginable without the other literatures on which it has depended since the beginning. The very notion of language is a function of violence, and the exchange of texts follows closely upon commerce in the wake of conquest; yet, although writers of English have often had intimate relations with the cogs and engines of power, those relations have never been anything but fraught. Indeed, the anglophile writers of other languages who are worth reading have always recognized this, appreciating English-language works and authors for their service to the literary imagination, while also recognizing the condition of English as an instrument of domination (one thinks, for example, of Ngũgĩ wa Thiong'o's essay on Joseph Conrad, Giuseppe Tomasi de Lampedusa's essay on Jane Austen or George Seferis' essay on T.S. Eliot).
Our moment is marked, among other things, by an emulous, and I think mostly distracting, effort to claim the term global for literature, as the descriptor of a genre. Whether this attempt will bear on anything more useful than market imperatives remains to be seen. By contrast, the activities of Asymptote, in its eclecticism and in its emphasis on texts rather than trends, theories or careers, strike me as a worthwhile site of exchange for literature-lovers of any orientation, and I am glad to be taking part in this project as an Assistant Editor.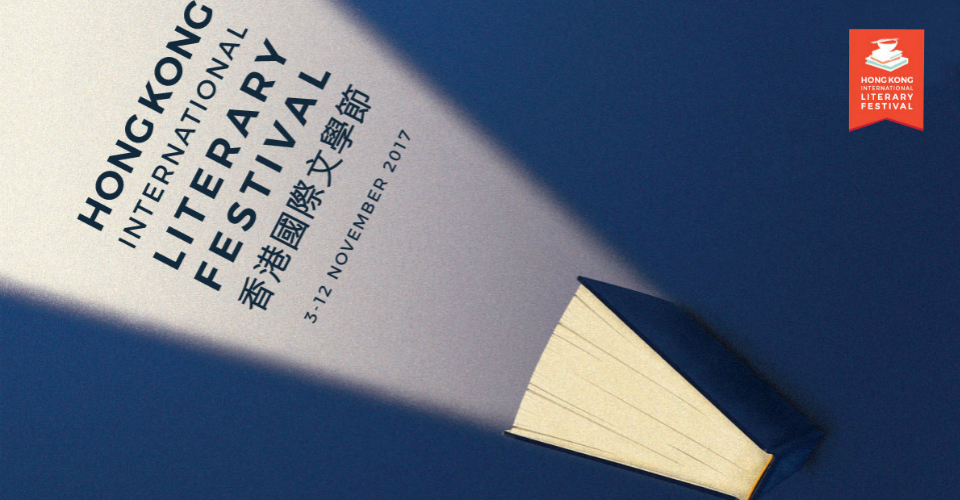 This year's Hong Kong International Literary Festival featured an heterogeneous event for writers of various styles and nationalities, from Chinese-born British writer Jung Chang, to Scottish noir writer Ian Rankin, to Carol Duffy, poet laureate of the UK. The festival was marked by many offerings: illustrious fundraising meals, the intersection of poetry and music, along with lectures and book signings. Editor-at-large for Hong Kong Charlie Ng takes us closer to the event with a first-hand account of her experience. The photograph were taken by Jayne Russel and Isaac Lawrence, and were generously provided by festival staff.
The 17th annual Hong Kong International Literary Festival, held from the 3rd to the 12th of November, featured a host of well-loved international and local writers to present a spectacular gala for lovers of literature in Hong Kong.
Hundreds of fans joined "tartan noir" writer Ian Rankin for a stimulating afternoon in which Rankin shared anecdotal episodes from thirty years of untiring creation of the hardboiled Scottish detective, Inspector Rebus. In another talk, Japanese novelist Hideo Yokoyama and Hong Kong writer Chan Ho-kei engaged in a conversation with Rankin where they discussed crime novels and the influence of the respective cities in which they set their stories—Tokyo, Hong Kong, and Edinburgh. Carol Ann Duffy, Britain's poet laureate, was another Scottish author to receive the spotlight this year. Duffy performed a poetry reading with her collaborator of fourteen years, musician John Sampson. The crossover of poetry and music—along with the combination of period and modern instruments— provided an entertaining, as well as inspiring, evening.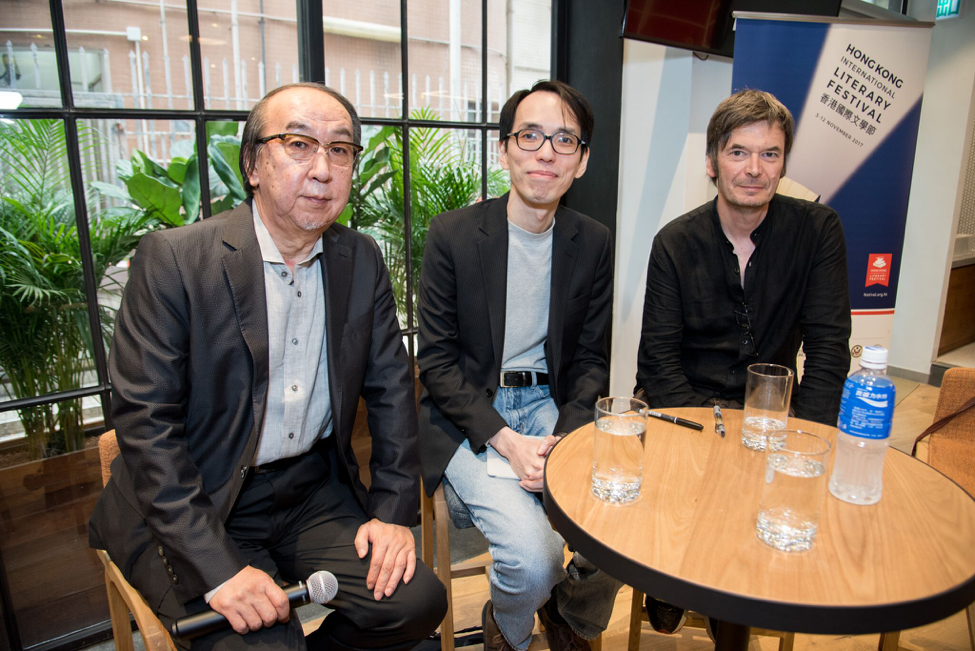 Chinese-American novelist Amy Tan and Chinese-British writer Jung Chang were also headliners of the Festival. Amy Tan was the featured guest of the festival's extravagant gala dinner on the night of the 5th. Tan went on to share intimate details concerning her life and writing career via moderator Juliana Liu. On the following day, Duncan Clark led her in a dialogue on the writing of her new memoir Where the Past Begins, published in October. On Wednesday, Jung Chang attended a literary fundraising lunch and auction to support the festival's literary education projects. The next day, Chang discussed how personal stories were interwoven with history in her works with Linda Kennedy.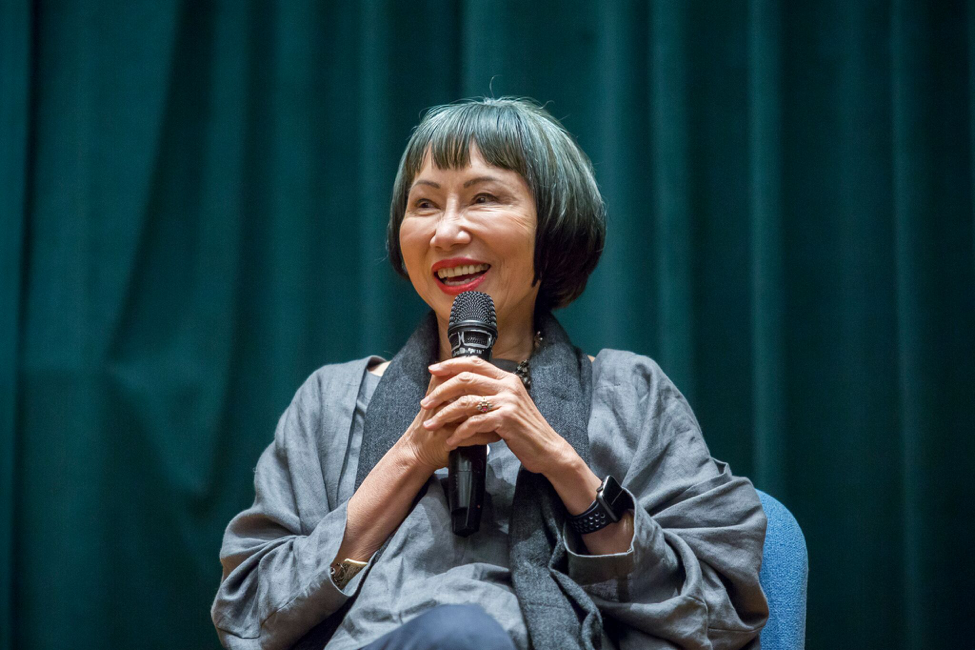 Beyond the English writing world, the Festival stayed abreast of recent developments in world literature and new publications of literary translation. Japanese writer Hiromi Kawakami, whose novel The Nakano Thrift Shop was re-released in English translation last year, was invited to share her insight into depicting the subtlety and hidden facets of the human heart. Renowned local writer Dung Kai-cheung recently published an English translation of selections from his Chinese work Meng Hua Lu, with the title Cantonese Love Stories. Kai-cheung hosted a conversation with his translators Anders Hansson and Bonnie S. McDougall in which the trio explored their shared experience of translation and the fictional representation of Hong Kong.
Finally, tying back into the local literary scene, the festival presented a reading session of the very first publication of the (newly revived) PEN Hong Kong, an anthology that compiles short stories, poetry, and prose writings by local and expatriate authors. The anthology has a particular focus on freedom of expression and the recent political turmoil in Hong Kong, especially the Umbrella Movement and its aftermath, and is available in both English and Chinese versions, the English volume having been published this past June. Six contributors were invited to read their works, including Timothy O'Leary, Mishi Saran, Shahilla Shariff, Marco Wan, Mary-Jean Chan, and Louise Law. In an age of uncertainty and political repression, these writers offered an unequivocal statement of their faith in the power of words through their support of the PEN anthology, itself an act of unification.