In many places around the world, June is Pride Month, a monthlong commemoration of the fight for LGBT+ rights that usually features a host of different events and marches. But, as these are anything but usual times, this year's Pride Month will look a little different, with most festivities going online. Take a look at this handy guide to some of the virtual Pride events happening, including a world-first Global Pride centering on the #BlackLivesMatter movement. But there's no need to stop your exploration of diverse queer voices there. From our archive, start with Moroccan novelist Abdellah Taïa's groundbreaking open letter, Homosexuality Explained to My Mother, then take a detour into Korean author Choe In-ho's Another Man's City for an unforgettable reveal. Get close—but not too close!—to Nona Fernández's and Lika Tcheishvili's intimate enemies from Chile and Georgia. Join celebrated author Edmund White—also the first president of New York's Gay Men's Health Crisis—as he looks back on the AIDS epidemic in the 80s and 90s in our exclusive interview. End with "A Stranger's ID," a short story by one of Taiwan's most prominent queer writers, Chi Ta-wei, that explores both fear of viral infection and police brutality at the same time—an extraordinarily resonant work in light of both COVID-19 and the recent #BlackLivesMatter protests.
Your Itinerary Today:
TAKE OFF: Institutional advocate of a country's literature? Partner with Asymptote today!
POSTCARD ONE: "Writing is a technology that lets us contact the dead." Saudamini Deo on translating forgotten Hindi writers
IN TRANSIT: Staff picks from Korea, India, and Colombia
PASSAGES: Chilean writer Alejandro Zambra's meditation on the fraught relationship between art and life
REARVIEW: All the latest from the Asymptote blog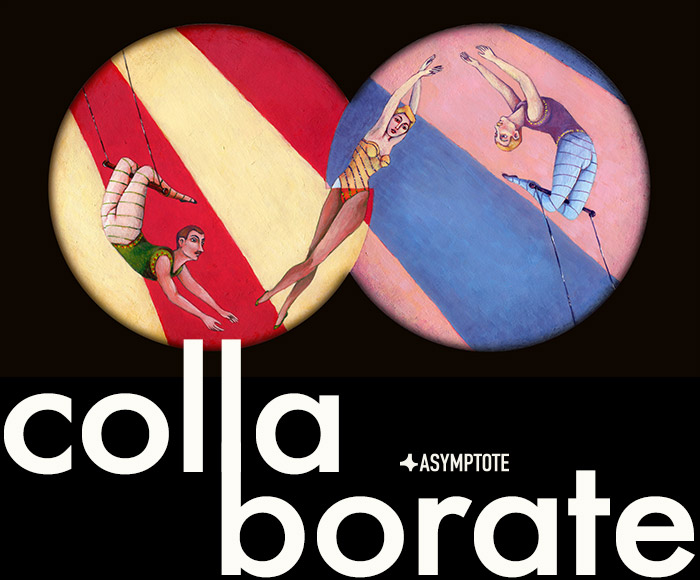 "Since the translation of my 'Soulflight' on Asymptote . . . new readers are riding the waves of the Atlantic or the Pacific, like surfers, towards me," says Yoko Tawada, winner of the Akutagawa Prize, the Goethe Medal, and the US National Book Award. Do you represent an institution advocating for a country's literature and have a budget to collaborate? You've come to the right place! Find out how we can connect your authors with our global readers through this informative slideshow and send all queries here. We can't wait to hear from you!

It is an unfortunate reality that every language has great writers who have faded from collective memory. These writers fell out of favour, their writing spoke only to their time, or perhaps they practiced on the margins and their work never made it beyond a small readership. Difficulties in categorising a writer's work is especially likely to put them in peril—writing that doesn't fit neatly into one particular genre or tradition is easier to overlook. And when these writings are forgotten, a small miracle needs to occur for them to be rediscovered again.
For the first time, English language readers will have the opportunity to read forgotten Hindi writers thanks to a new and, arguably, miraculous series from Kolkata-based publishing house, Seagull Books. First to be published are short story collections by Bhuvaneshwar and Rajkamal Chaudhary, names which may be unfamiliar to readers in their native India, let alone to readers beyond. Wolves and Other Short Stories by Bhuwaneshwar will be released in Fall 2020, and Traces of Boots on Tongue and Other Stories by Rajkamal Chaudhary is due in early 2021.
To understand what was lost and what has been gained with these new translations, I asked translator Saudamini Deo why we should revive the work of Bhuvaneshwar and Rajkamal Chaudhary and what it means for the English-speaking world to have access to their work for the first time.
—Tristan Foster, June 2020
Your translations of short story collections by Bhuwaneshwar and Rajkamal Chaudhary are forthcoming from Seagull Books, with translations of work by other forgotten Hindi writers to follow. How did the series come about?
Last year, I wrote a series of articles published by Scroll.in about forgotten Hindi writers. Naveen Kishore of Seagull Books read those articles and graciously offered to publish some of these writers as a part of their Hindi series under their India list. Neither Bhuwaneshwar nor Rajkamal Chaudhary has ever been translated into English before, which is indicative of a larger pattern: Hindi literature rarely gets translated.
I want to talk first of Wolves and Other Short Stories by Bhuwaneshwar. His narratives are rhythmic, dreamy and brutally pessimistic. The story 'Wolves' tells of a caravan being chased by a pack of wolves in the night; girls are thrown off to lighten the load and stop the attack. In 'Sun worship', he writes: "This is hell, doctor, hell! … Imagine that rain dissolves this place like a load of cow dung. But it will not make any difference in the world." This harshness is even occasionally acknowledged—in 'Alas, Human Heart', the narrator discusses the carefree life he lived with friends, all of them optimistic because "no one had yet had a break to look life in the eye". The Bhuwaneshwar story looks death square in the eye. What was your experience immersing yourself in his world?
As with most experiences, it was both strange and not strange. It was the first time that I was translating him, but I have been reading him forever—I wrote a paper on him during my master's degree. So, I knew what I was getting into—I already knew the brutal pessimism and the omnipresent death in his work. What was new to me were the moments of tender insight and human ambivalence. In the story 'Wolves', right before the father is about to jump off the caravan amidst wolves, he takes off the new shoes he is wearing and instructs his son to sell them (dead men's shoes are never worn). I thought about this little detail for a long time. In the story 'Freedom: A Letter', a single mother describes her life in a hill station hospital (she is a doctor). The story is not dramatic, nothing happens, and in the end she writes, "What is this thing called freedom? Nothing can be known about it without acquiring and using it." It is especially moving because of its simple truth. It also acquires a political meaning given that Bhuwaneshwar was writing in pre-independence India, and he seems ambivalent about the idea of freedom itself—not necessarily politically, but the idea of freedom as the ultimate harbinger of hope. Freedom can change everything except human nature. We are witnessing this in India right now. In any case, I can't think of anything more symbolic of our times than wolves constantly chasing us. I think I emerged out of my immersion in his work with the feeling that perhaps we are all already immersed in Bhuwaneshwar's world.
In 19 Ways of Looking at Wang Wei, Eliot Weinberger writes: "In its way a spiritual exercise, translation is dependent on the dissolution of the translator's ego: an absolute humility towards the text." You too seem to share this idea: in your introduction to Wolves and Other Short Stories, you link the act of translation with séance, drawing similarities between communing with spirits and lifting a story from one language into another. Why is this the analogy that comes to mind for you?
I think writing is a technology that lets us contact the dead. I find it incredible that I can access what went on inside someone's mind thousands of years ago with the help of alphabets and signs. In a séance, which are sessions to call spirits, a medium performs that role of contact point between two worlds. When I started translating, I felt like I was a medium in a séance—the original is the spirit that is communicating through me. A translator is that point of bodily contact between two languages, two worlds.
Rajkamal Chaudhary is a different writer to Bhuwaneshwar altogether. Traces of Boots on Tongue and Other Stories also looks at the everyday, but exchanges pessimism for a refined and sober realism. I want to put an idea to you: Chaudhary is a modern writer in that he turns the mundane into the epic, drawing attention to the minutiae of the everyday, the grain of detail or the flicker of a mood, which gives his narratives richness and a life entirely of their own. Does this match your feelings?
Yes, he is very different from Bhuwaneshwar. Every time I read a Rajkamal Chaudhary story, I come away with the feeling of having watched a montage or a Godard film. It's very nouvelle vague, which is interesting because Chaudhary and Godard were working in the same era. He is also writing in a different India, newly independent and more modern.
It is dangerous to couple Bhuwaneshwar and Chaudhary for any other reason than the fact they are the first two writers to be featured in Seagull's new Hindi series. But both writers lived tumultuous lives, shirking norms and not consistently aligning themselves with the literary movements of their time. Is there a cultural element to their rejection or is there more to it than that?
There is a gap of almost 50 years between Bhuwaneshwar and Rajkamal Chaudhary. Bhuwaneshwar's stories were written almost a century ago. But you are right, it is this state of being on the (literary) margins that unites them. Both died young as well. Their rejection—or the hostility towards them—speaks volumes about the state of literature. Experimental writing or art, by its very nature, means going against what is popular or accepted. Any literary establishment stands opposed to experiment of any kind but it's especially evident in the Hindi literary world: an animosity towards anything that does not bend to the popular taste, where writers are expected to act like public servants. But this rigid attitude is becoming more and more common in Anglophone publishing too.
Watch out for the full version of this interview on our blog.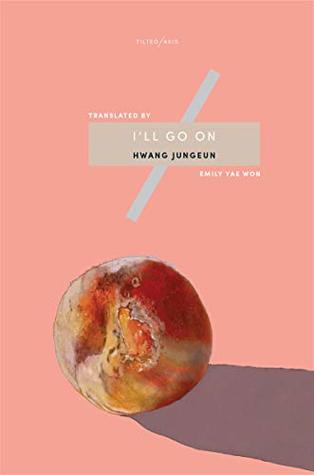 Georgina Fooks, Communications Manager
In I'll Go On, published by Tilted Axis Press in 2018, acclaimed Korean novelist Hwang Jungeun examines the bonds between family in all its forms. Out of the blue, Sora discovers her sister Nana is pregnant and in a relationship with a man she's never met, bringing their bond as sisters into question. The novel explores not just sisterhood and family, but also the influence our upbringing exerts over us long into adulthood. As the title suggests, I'll Go On is, in many ways, a story about telling stories—both the ones we tell our families and the ones we tell ourselves. The narrative is shared by Sora, Nana, and their childhood friend and neighbour Naghi, with each character's experiences and traumas dealt with individually, giving them real depth. The prose is skilfully translated by Emily Yae Won, who deftly draws out nuances from the Korean. Her translator's note provides crucial context to the book's original title, which unites the characters' names together in an imperfect but fierce bond. Hwang Jungeun's style feels quiet and intimate, but that makes it no less striking. This is a compelling novel that teases out the heartache in everyday life and relationships, with moving results.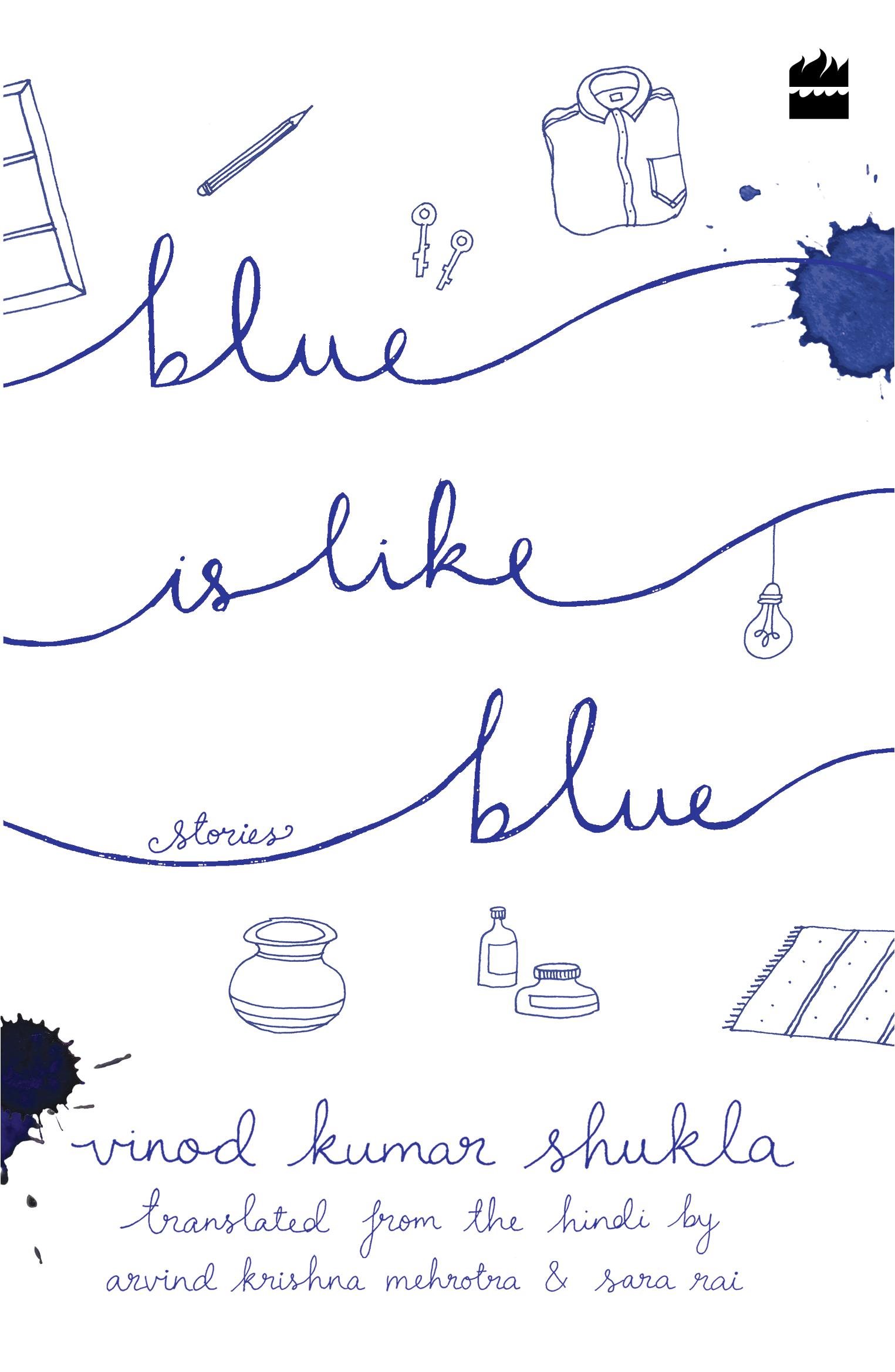 Varun Nayar, Nonfiction Editor
Vinod Kumar Shukla is a collector of ordinary joys. His poems—written in a clear and weightless style of Hindi—convey a remarkable attentiveness to the present. "There is nothing of me except what is here," he writes. In his first and only collection of short stories, Blue is Like Blue, translated by Arvind Krishna Mehrotra and Sara Rai, Shukla's writing brims with the same quiet love for daily life that preoccupies his poetry. As his translators write in their introduction to the book: "In the mundane lies also the possibility of happiness." These strange and disarming stories are comprised of characters in search of this possibility, propelled equally by a sense of fantasy and obligation. For the readers, there is, on the one hand, a desire to be in Shukla's world fully, to follow its tangents, its small talk, and its casual accidents; but, on the other hand, there is also the hope that at any turn we might find something we never knew we were looking for. In one story, Shukla's narrator writes: "It was a matter of great joy that people would set out to buy okra and would return home after having bought okra." Even in their small and seemingly insignificant delights, these stories invariably work toward a larger philosophy—one that I think the poet Mary Oliver expressed best: "Attention is the beginning of devotion."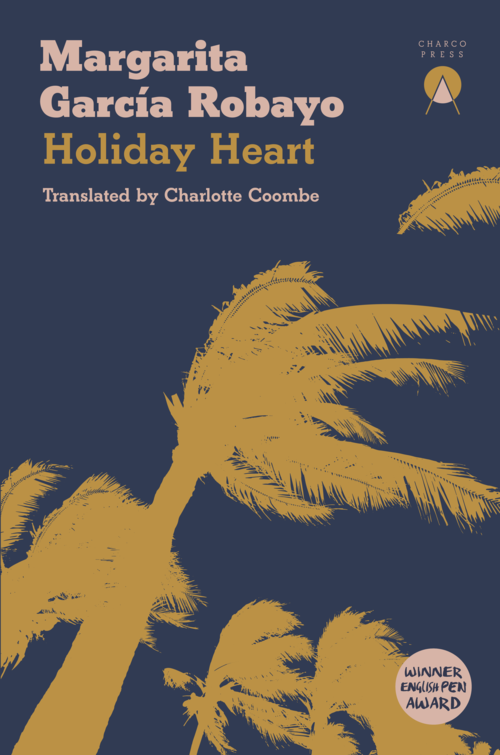 Sam Carter, Criticism Editor
In Fish Soup, a collection of stories and novellas released in 2018 that was her English début, Margarita García Robayo portrays characters steeped in a sense of inertia while demonstrating her exceptional skill in limning the liminal. Displaying the same sure hand, Holiday Heart, a novel originally published in Spanish in 2017, depicts a disintegrating marriage through the perspective of each partner. The title refers to the idiomatic name for a type of arrhythmia in which the heart beats irregularly after excessive alcohol consumption. One of the protagonists, Pablo, recovers from this condition in Connecticut while his wife Lucía escapes to Miami with their two children. The reader gradually learns of the backstory to this rocky relationship between two Colombian immigrants and of its uncertain future in prose that is expertly translated by Charlotte Coombe and is anything but arrhythmic. Rather, it's the reader's heart that might just skip a beat, as they are drawn into a narrative that revolves around a devastating series of mistakes, missed opportunities, and misplaced resentments.

Chilean writer Alejandro Zambra has a remarkable ability to conjure mood with a few carefully chosen details, such as the freezing wind and cold beer in the first sentence of the excerpt below from "The Cyclops". The reader instantly feels they are there with the narrator as he drinks and talks literature with his friend, and deflects his deeper feelings with jokes about Cortázar. Zambra's use of telling details provide context with just a few words, allowing the reader to immerse themselves in the narrator's delicate, unspoken emotions instead. The piece is expertly translated by Elizabeth Fisherkeller, who captures Zambra's detached tone and languid pacing.
—Allison Braden, Coeditor-at-Large, Argentina
You should write stories or a novel, I told Claudia that afternoon of freezing wind and cold beer. You've lived a lot, I added clumsily. No, she responded shortly: you've lived more than I have, and right away she started to tell my life as if it were being read, in my hand, the past, the present and the future. She exaggerated, like all narrators (and as all poets): a childhood anecdote would become essential, each deed meant irreparable losses or progress. I half recognized myself in the protagonist and in the decisive secondary characters (she was one herself, in that story, a secondary character who, little by little, became more relevant). Immediately, I wanted to write something like that improvised novel of hers: I spoke of trips, of the difficult return to Chile, about the separation of her parents, and I would have gone on but soon Claudia said shut up and went to the bathroom and stayed there for ten or twenty long minutes. She returned, walking slowly, covering up, barely, a fear or embarrassment that I didn't know her. Sorry, she said, I don't know if I would like for someone to write about my life. I would want to tell it myself or maybe not tell it. We threw ourselves down on the grass to exchange apologies as if we were competing at it, now, in a good-manners competition. But we would speak, really, in a private language that neither of us wanted to give up.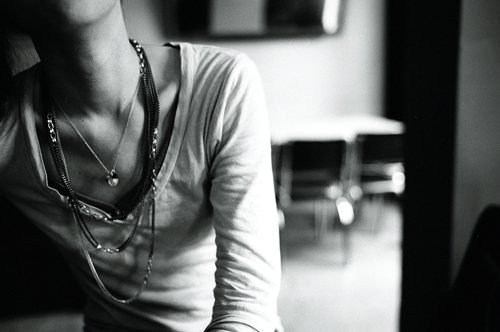 After reading the rest of the piece here, take a deep dive through our archive, organized by issue and geographic region.

It's been another turbulent few weeks around the globe, with both the recurring protests and the ongoing impacts of COVID-19. In our Saturday column, In This Together, we continued sharing literary reflections on the pandemic with a short piece by Hong Kong writer Wong Yi that captures how distance reshapes love and a work by Slovakian author Balla that wryly conveys the absurdities of lockdown. Around the World with Asymptote reported on the online iteration of the famous Bologna Children's Book Fair, and brought us up-to-date with the latest publishing news from Japan, Poland, Sweden, and China. Translation Tuesdays took readers on a nightmarishly surreal journey through the lunar phases by poet Amarji and offered a dryly comic piece about past regrets by Vassilis Alexakis. This fortnight we shared two essays: one examining the legacy of surrealist Ghérasim Luca through a detailed study of his love poem, La Fin du monde; another on the complexities of acclaimed translator Barbara Bray's life work. We also published a review of Yan Lianke's moving memoir about growing up in a Chinese village, as well as reviews of three recent translated titles from Brazil, Japan, and Poland that explore the way the traumatic past haunts the present for What's New in Translation. Finally, we published a piece on the way Tsotsil writer and language activist Xun Betan uses poetry to save his language from extinction. For quality coverage on international letters that will definitely expand your perspective make the Asymptote blog your daily window on world literature.

If you've enjoyed our recommendations, be sure to follow us on Facebook and Twitter for more great Asymptote content. Better yet, why not share the love this Father's Day with a gift subscription to our Book Club? Curated by the same dedicated team of international editors who bring you our quarterly issues and also this very airmail, the Asymptote Book Club delivers some of the most singular voices in global publishing straight to your door—and it's now available anywhere in the world! It's the perfect gift for the literary-minded dad, so sign up today and enjoy a year of adventurous reading together! The influential gay black writer and activist James Baldwin once said that "literature is indispensable to the world" because "if you alter, even by a millimeter, the way a person looks at reality, then you can change it." If you too believe in the power of literature to shift viewpoints and amplify marginal voices, why not support the work we do—not only in our issues, but also via our educational guides—by becoming a sustaining or masthead member today. Together, we can do so much more to champion diversity in writing, which might, after all, enable us to change the world, even if only a little.
In love and hope,
Your friends at Asymptote