Welcome to the latest Fortnightly Airmail. It's been a dark history-making two weeks, to say the least, with long-lasting and profound consequences for globalization, we fear. Among our highlights in this edition, we feature a conversation with Polina Barskova, scholar of the devastating Siege of Leningrad, in which as many as one million perished from famine. Working with a team of historians and translators on "miraculous" archival material, Barskova produced Written in the Dark, an important human testament of its time.
Your Itinerary Today:
TAKE OFF: Don't miss our final recruitment drive of the year!
POSTCARD: An interview with Polina Barskova, editor of Written in the Dark, a new anthology from Ugly Duckling Presse
IN TRANSIT: Catch up with Asymptoters' recent reads
PASSAGES: An excerpt from

José Saramago's memoir

Small Memories
REARVIEW: Recent favorites from the Asymptote blog
Want to make your contribution to not just a more inclusive world literature but a broader and more expansive exchange of ideas? Our weekly showcase at The Guardian since Oct 2015, our incredible range of offerings, and our far-flung setup comprising team members in six continents, means we're able to do so much more for contemporary international letters than any other volunteer organization. Openings at our award-winning team include positions in the field of editorial and graphic design, as well as newly announced posts in HR, outreach, marketing, and social media. The last official day to send in an application would have been today, November 15, but, given the turbulent week we've all had, the deadline has been extended to this Sunday, November 20. Check out our available openings and send in your application today!
In a recent Translation Tuesday, we presented a selection of poems written during the most severe winter of the Nazi Siege of Leningrad. Lee Yew Leong, our editor-in-chief, had the opportunity to speak with Polina Barskova, editor of the Ugly Duckling Presse anthology from which these poems were taken.
Your project presents a literary phenomenon that has been "unknown even to Russian readers for 70 years," according to the introduction accompanying the anthology. Can you give our (mostly non-Russian) readers a bit of background into the dire circumstances that resulted in the writing gathered here? Why was it unknown for 70 years, even in its native Russia?
The Siege of Leningrad (1941-1944) was a complex disaster indeed, resulting in around one million deaths from famine. But yet another dire consequence was Soviet power doing everything possible to conceal the humanitarian catastrophe that happened in the city. For decades, only the Soviet version of the heroic fight could be published; all other voices and opinions were suppressed. The poems collected here present the human suffering, not the official version of heroism.
Your work as a scholar on the Siege undoubtedly helped you unearth these important poems, whose survival has been called a "miracle." Can you shed some light on the discovery, and the process of presenting an English anthology?
This anthology is a collective effort: many scholars worked to unearth and preserve and interpret these texts. My job was mainly to put them together, to organize them into one coherent poetic and historical statement. It is mainly due to the families and disciples of these poets that these texts have survived. In every case, their survival is a miracle.
And with this feeling of awe I've been talking about the anthology both in the West and in Russia, and curiously very different audiences receive the book with equal enthusiasm.
Many translators worked together on a lot of these pieces. What was the editing process like?
It was a hugely complicated process involving lots of ardent discussions. In the end, the editorial intent was to present the versions that would reflect the radically innovative tone of the Siege surrealist writing in all its subtlety and complexity. This was a challenging process but I hope one that reflects the richness, the originality and the strangeness of all the poets' voices.
Which instinct did you abide by when curating this anthology? That of a historian or that of a literary editor?
I guess both. For me, my main desire was to find a way, in collaboration with many scholars and translators, to present a whole new phenomenon of the (Soviet) literature and to demonstrate how the tragedy of the Siege of Leningrad produced poetic voices of staggering quality, poignancy, and freedom. Yet another genocide of the 20th century can now be explored in its authentic representation. But I constantly think also about the sheer number of voices and texts that have disappeared; of how much was lost. It is a dark irony of this project that, in revealing voices that survived, we have also created a monument to those who have disappeared into the dark.
Discuss the poem (or set of poems or even poet) which impacted you the most, or which seemed to reveal the most of their horrifying condition.
I must say that all five poets in this anthology (Gor, Rudakov, Zal'tsman, Sterligov, and Maksimov) present unique poetic dictions. Each one of them is incredibly interesting—and different from one another! Maximov conveys traumatic madness through his strange infantile diction; Rudakov pretends to be a learned scholar of his demise; Gor breaks down language altogether; Zal'tsman accuses God; while Sterligov writes it all as an artist—his suffering is primarily visual... They all inherited some of the traditions of the "hidden" Leningrad Avant-garde of the 1930s, many of whose leaders perished in the purges.
I hope that the reader will not only come out of reading this project depressed or shocked but also amazed by the fact that poetics of such radical subjective expression could have existed within both the Soviet regime and the situation of its ideology. Finally, for me, this anthology presents a great lesson of humanity.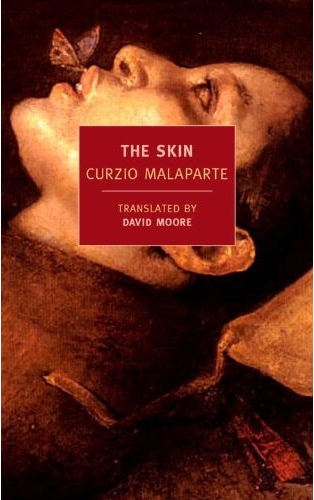 Joshua Craze, Nonfiction Editor:
Graham Greene's The Quiet American is normally regarded as the literary exemplar of the American imperialist overseas: ignorant, naïve, optimistic, and always in search of that third force that will mystically transcend the difficulties of actual politics, and set the benighted country on the road to development, capitalism, and bigger fridges.
As much as I like Greene's classic, I would modestly propose Curzio Malaparte's The Skin (2013, NYRB, translated from the Italian by David Moore), as a better picture of American imperialism. The narrator, Malaparte (not to be confused, of course, with the author himself), works as a liaison officer with the American army in 1943, as it consolidates control of Naples, and subsequently advances on the scattered Fascist forces holding Rome.
In cynical, repetitive prose carefully suspended between disgust and delight, Malaparte details the indignities the invading army inflicts on Italy: the pubic wigs that the prostitutes wear (Americans, apparently, prefer blondes); the guided tour of Rome demanded by the American general, who asks Malaparte to recount Italy's history as the American soldiers graffiti the tombs of the dead; the man welcoming the American army into Rome who is promptly crushed to death by a tank. Surveying Libya, Iraq and Afghanistan in 2016, the last image is apposite.
Poupeh Missaghi, Iran Editor-at-Large:
In Doing Psychoanalysis in Tehran (foreword by Abbas Kiarostami, MIT Press, 2012), Gohar Homayounpour writes about her experience of returning to Tehran to establish her career as a psychoanalyst. The book details one specific case study at length and mentions several others in passing. She speaks of her own internal journeys as someone returning "home" after being away for a long time, as an analyst in relation to her analysands, and as the daughter of the Persian translator of Kundera.
Written in the style of a psychoanalysis session—with free associations, confessions, and internal monologues—and as a result just as revelatory and imperfect as an actual session, this book will be of interest to anyone simply curious about Iran, or specifically intrigued to learn about the practice of psychoanalysis in the country.
Theophilus Kwek, Chief Executive Assistant:
I loved cheering on the Refugee Olympic Team at Rio 2016: one of the best things, I think, to have happened at this year's Games. One book that provided some brilliant companion reading was Refugee Tales, edited by poet David Herd and Anna Pincus of the Gatwick Detainees Welfare Group, in which fourteen refugees' stories are sensitively documented by Patience Agbabi, Stephen Collins, Ali Smith, and others. These powerful retellings provide a latter-day twist on the Canterbury Tales—which Chaucer wrote to 'make his English sweete'—and, as Herd writes, remind us 'How badly we need English / To be made sweet again'!
Sam Carter, Assistant Managing Editor:
Out in paperback last year from Verso, Walter Benjamin's Archive gives readers insight into the production and preservation practices of the author behind a spectacularly sprawling body of work, which includes The Arcades Project and impressively intricate essays like "The Task of the Translator." In this volume we get a different glimpse of the German philosopher and critic—as a father who obsessively copies down his young son's curious turns of phrase, as a writer acutely aware of the materials conditioning his writing, and as a prolific collector of picture postcards. Benjamin famously defined aura as "the appearance of a distance" no matter how close the object. This collection effectively eliminates some of this distance between Benjamin and his readers, while still reminding us of his incredible aptitude for audacious analysis.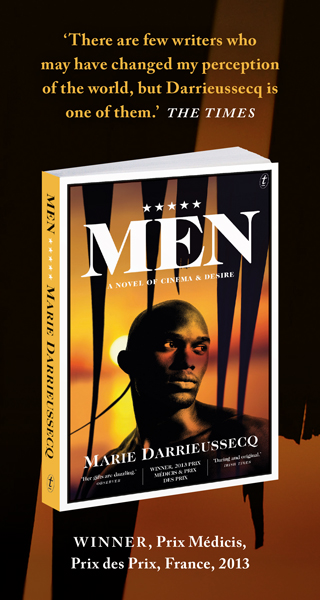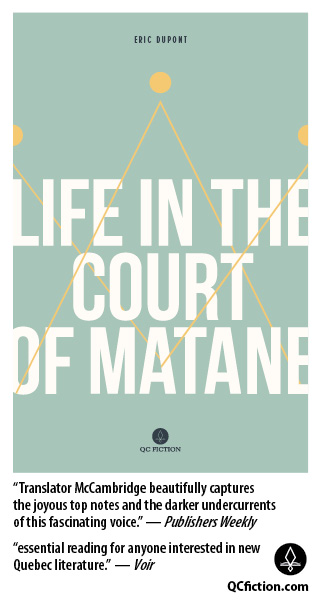 I am always interested in fiction writers' memoirs and I find José Saramago's writing on his childhood and memories in Small Memories (Houghton Mifflin Harcourt, 2011, translated from the Portuguese by Margaret Jull Costa) captivating. I love the fluid movement between child and adolescent and adult; between the "he"s and the "I"s; between reality and memory and imagination; between the list, the poem, the narrative, and the analytic.
Saramago's style, his use of language and images and contemplations, mirrors the realm of memories and childhood. His writing reflects how our bodies and souls relate with and access our pasts, which are forever gone but at the same time always with us.
The opening lines perfectly capture the feeling I get from reading this excerpt from Small Memories: that I can know and that I am overflowing.
—Poupeh Missaghi, Iran Editor-at-Large
No one can know everything or ever will, but there are moments when we're capable of believing that we will, perhaps because at that moment, soul, consciousness, mind, or whatever you care to call the thing that makes us more or less human, was filled to overflowing. I gaze down from the bank at the barely moving current, the almost stagnant water and, absurdly, I imagine that everything would go back to being as it was if only I could once again plunge my childhood nakedness into the river, if I could grasp in today's hands the long, damp pole or the sonorous oars of yesteryear, and propel across the water's smooth skin the rustic boat that used to carry, to the very frontiers of dreams, the being I was then and whom I left stranded somewhere in time.
The house where I was born no longer exists, not that it matters, because I have no memory of having lived in it. The other house, the impoverished dwelling of my maternal grandparents, Josefa and Jerónimo, has also disappeared beneath a mound of rubble, the house which, for ten or twelve years, was my true home, in the most intimate and profound sense of the word, the magical cocoon in which the metamorphoses vital to both the child and the adolescent took place. That loss, however, has long since ceased to cause me any suffering because, thanks to the memory's reconstructive powers, I can, at any moment, rebuild its white walls, replant the olive tree that shaded the entrance, open and close the low front door and the gate to the vegetable garden where I once saw a small snake coiled and waiting, or I can go into the pigsties and watch the piglets suckling, enter the kitchen and pour from the jug into the chipped mug the water which, for the thousandth time, will quench that summer's thirst. Then I say to my grandmother: "Grandma, I'm going for a walk." And she says: "Off you go, then," but she doesn't warn me to be careful, no, in those days, grownups had more confidence in the children they brought up.
More world literature awaits in our archive gathering work from 109 countries! We invite you to explore it by issue or by geographical region.

The Asymptote blog is your one-stop portal for all things translation. Explore the latest books translated from French, Swedish, and German with November's edition of What's New in Translation. Then take your literary travels even further with the latest dish on arts and culture via our Dispatches from the Frontlines of World Literature. Tune into our correspondents from Mexico, Ecuador, and Romania and then catch up on the latest developments from Spain, India, and Bangladesh. Next, head on over to Russia and Belarus with Anne Marie Jackson on Teffi's recent rediscovery and Lori Feathers's review of Nobel Prizewinner Svetlana Alexievich's latest book to be published in English, Secondhand Time. And definitely don't forget to check out the previous two editions of our Translation Tuesday showcase (published simultaneously at The Guardian), featuring Philippe Beck's "didactic" poetry and Benito Del Pliego's moving explorations of isolation and recollection. Make the Asymptote blog your daily pit stop for global letters.

This brings us to the end of this edition of Fortnightly Airmail. Stay up-to-date with Asymptote news via Facebook and Twitter. If you're a translator (especially an emerging translator), consider submitting to our international translation contest judged by David Bellos and Sawako Nakayasu (deadline: 1 Feb 2017).
We hope you've enjoyed your adventure with us today. If you would like to support Asymptote's mission of catalyzing the transmission of literature, sign up to be a sustaining member from as little as $5 a month. If you prefer to make a one-time donation so that we can keep bringing you more of what you love, we'd also really appreciate it, from the bottom of our hearts. Thank you for all your love!
Until next time,
Your friends at Asymptote